Ocha Wittysally Concept (OWC) is a media company.
It has its office situated in Lagos. Registered with the CAC  (Corporate Affairs Commission) by Mrs. Sally Anyadike, who has grown a reputation for transforming and repositioning brands using personal skills and edge-cutting technology.
As a result of her philanthropic nature, she unveiled a relationship blog wittysally.com; a blogosphere under OWC with a therapeutic
consultation service coined out, to address social problems in
relationships and marriages, domestic abuse, emotional trauma,
depression and suicidal attempts, which is very common in our
community today.
"Depression is a common mental disorder. Globally, more than 300 million people of all ages suffer from depression."
Our brand "WittySally" out of so many is here to play its part in reducing this statistic to its barest minimum, by yielding solutions with the right motivation and support.
OWC also controls an events management unit, digital marketing unit,
IT solutions and more. In less than 1 year, with edge cutting
technology and an ever-ready intelligent team, OWC began making
remarkable impressions on social media platforms, judging
from the report from Google analytics at the back end of our
YouTube account, Facebook Account, Instagram Account, Twitter
Account, and clicks on the adverts placed on our blog.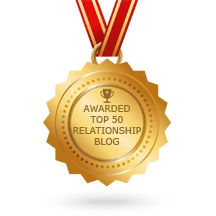 Award Winning Relationship Blog
We have been consistently posting engaging articles. We post life inspiring articles every week. The results have been phenomenal and have led to the brand WittySally being awarded online, as "being among the top 50 relationship blogosphere on the web".
On the radio, WittySally is able to reach over 1.7million people that work and live in Lagos, through the radio show (How Una Dey) with
Khrisyarn, at kiss FM 98.9 Lagos every Wednesday, 12:05pm to
1Pm.
How Una Dey – Radio Show
with Khrisyarn, at kiss FM 98.9 Lagos
Wednesdays, 12:05pm to 1Pm.
and we are expanding our network to other radio stations. Invariably, we have a ready audience that is classified as follows: students (18-35 of age), matured singles (35-45 years of age), married couple, professionals and elites.
Having identified our target audience and the problems they are faced with; an urgent solution is required. In today's digital business world, you need a partner who can help you take advantage of marketing opportunities across a variety of channels in real- time.

WittySally combines a data-driven
approach with knowledge gained from years in digital marketing
to deliver outstanding results to our clients

.